Floor Leveling Service
Are the Interior floors of your home or business in need of repair? Are they beginning to slant, sag, or cave in? You need the help of Georgia's #1 Floor Leveling Service! Call Southern Contracting today!
Uneven Floors? Sagging Floors? Slanting Interior Floors? Call Southern Contracting!
Over time, the foundations of our southern homes can start to erode, or even give way. Several factors can cause this unwelcome situation. Support columns can unfortunately begin to settle over time. Floor joists can begin to sag. Shifting or unstable soil foundations will also cause major problems for any southern home. Antebellum homes seem to encounter all types of foundational problems, due in part to their larger sizes, as well as the antiquated home building practices that were in place at the time of construction. If your home had extremely poor foundational support design, or if the landscape underneath your home's foundation has been altered, your home's entire foundation can suffer. Waterproofing issues will also cause expedited damage to your foundation, which will in turn cause uneven, slanted, sagging, or sloping interior floors. If your concrete floors, foundational floors, or any of your home's interior floors have begun to sag, slope, or become increasingly uneven, you may not notice there's a problem until it's major. If your floors are becoming more and more uneven, don't give up hope!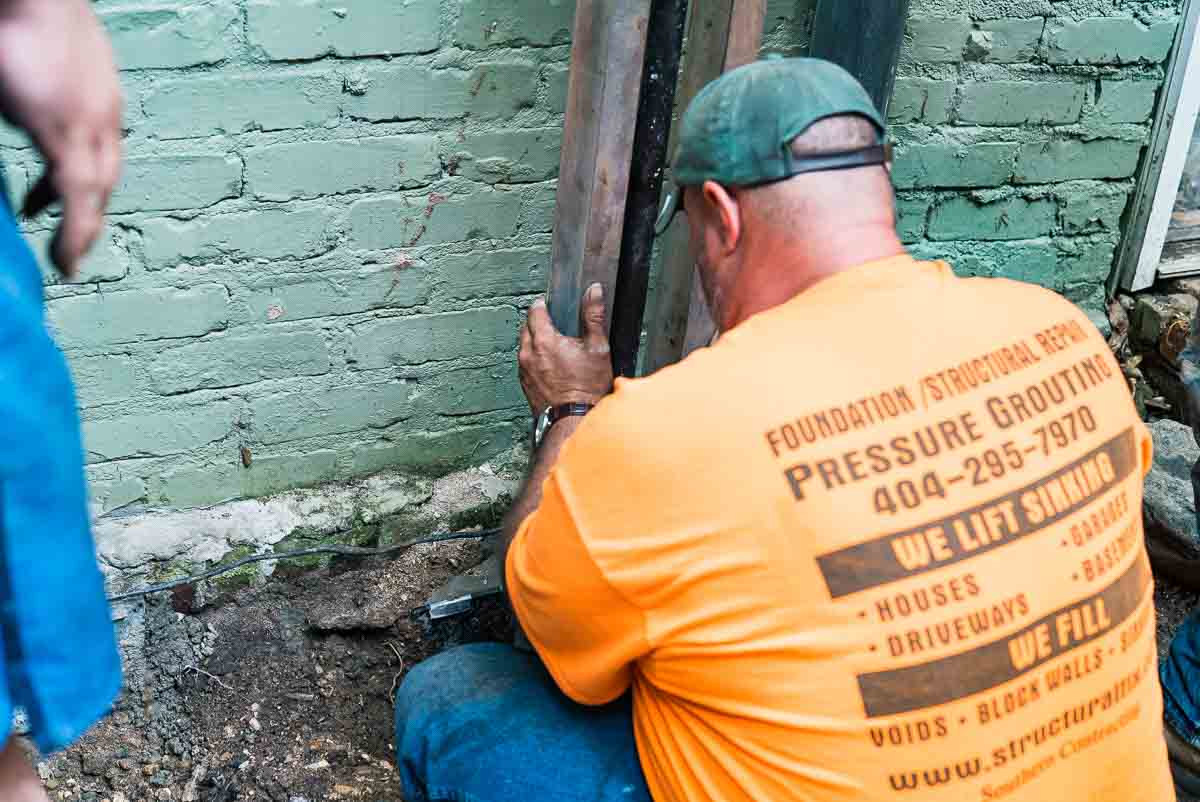 How Do I Know if My Home Needs Concrete Leveling, Floor Leveling, or Professional Floor Repair?
If you feel your interior floors are beginning to sag, bow, or slope, you're probably right. In most of our Georgia homes, there are some very specific indicators that can help give us a clearer perception of uneven floors. For instance, you can check for things like:
Increasing Gaps in your Baseboard to Floor Ratio
Separating Hard Wood Planks
Bowed or Buckling Floor Boards
Cracked or Bowed Support Beams
Cracks in Interior Walls
Cracks in Concrete Flooring
Separating Concrete Sections
Separating Subfloors
If Your Home Has Uneven Interior Floors, Those Floors Will Only Worsen if Left Unattended. Call Georgia's #1 Floor Leveling Service! Call Southern Contracting!
Southern Contracting has been helping Georgia area homeowners solve their floor leveling problems since 1984, and we can help you too! We offer our services to all Georgia homeowners and business owners, from the smallest residential properties, to the largest commercial buildings. We protect each and every client by being fully licensed and insured, and by only employing highly-skilled, highly-trained floor leveling professionals. Our pricing is competitive, our work performance is superior, and the return on investment you'll receive from our floor leveling services are 2nd to none! Call or contact Southern Contracting today, and see what we can do for your uneven, sagging, or sloping floors!