Interior Floors – Concrete Floor Repair
Since 1984, Southern Contracting Has Been Georgia's #1 Structural Repair Company for Georgia Homes and Businesses. If You Need Professionals to Repair and Level Your Interior Floors, Call Southern today!
Repairing Interior Floors with Leveling Mortars or Self-Leveling Underlayment
Unlevel, Sagging, or Sloping Interior Floors make your house or office building feel like it's slowly eroding away. And by all accounts, it might actually be doing that exact thing! Restoring the flatness and even structure of your interior floors can be accomplished in several ways. If you need work performed on your unlevel interior floors, call Southern Contracting for a no-hassle, free assessment of your home's flooring situation, or any other structural problems you may have. You can help level your interior floors with a new concrete subfloor, or advanced concrete floor repair from Southern Contracting. You can also utilize concrete floor repair or new concrete floor installation to offer a Waterproof Membrane for your home or business. For more industrial purposes, some clients use a concrete subfloor to enhance the chemical resistant properties of their flooring. But if these types of interior floors have suffered damage, or if other foundational issues have caused cracks or separation in the flooring, the protective qualities are quickly diminished.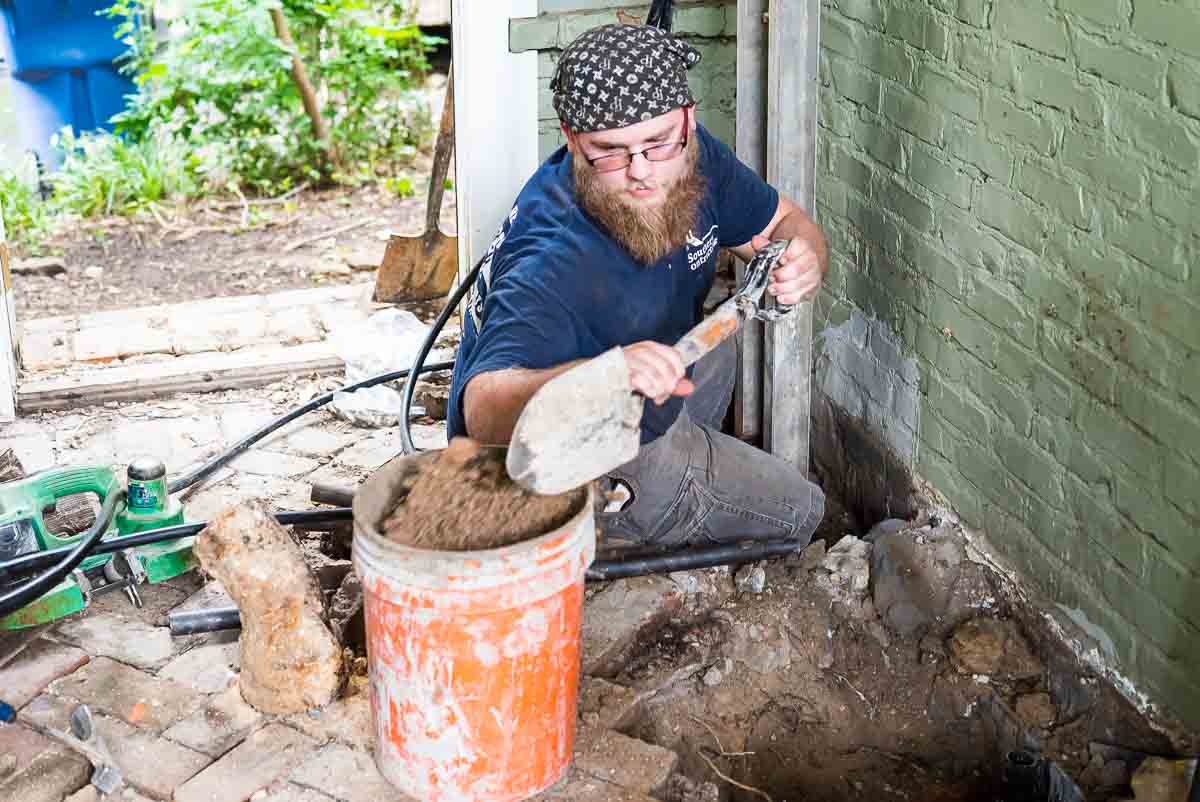 Boost the Effectiveness of Your Interior Floors and Subfloors with Concrete Floor Repair
Concrete Floor Repair and Concrete Subfloor Repair can help the interior floors, subfloors, or basement floors in your home or business maintain their beauty and function for years to come. In many well-built condominiums or apartments, concrete floors and subfloors are used to enhance sound control. If these floors are cracked or sloping, they will begin to lose functionality for sound proofing, and the interior floors of your structure will become uneven. If you need concrete floor repair, or interior floor stabilization or repair for sagging or sloping interior floors, call Southern Contracting today! We are Georgia's #1 Interior Floor Leveling Service for homes and business, utilizing techniques like concrete floor repair, subfloor leveling, and more! We can assess your situation and offer the best long-term solutions.
Interior Floor Leveling Problems Won't Get Better on Their Own – Call Southern Contracting!
Southern Contracting has been helping Georgia area homeowners solve their interior floor leveling problems since 1984, and we can help you too! We offer our interior floor leveling and concrete floor repair services to all Georgia homeowners and business owners, regardless of the age, size, or status of your home or commercial building. We protect you by maintaining our status as a bonded, licensed, and insured employer. We only employ highly-skilled, highly-trained interior floor leveling professionals. Our pricing is competitive, our work performance is superior, and the return on investment you'll receive from our services will be worth every penny! Call or contact Southern Contracting today, and see what we can do for your interior floor needs, and your concrete floor repair needs!